MIL-HDBK-61A: ECP Management Guide
< Previous | Contents | Next >
D.3 ECP Management Activity Guides.
Activity guides (Tables D-1 and D-2) list the communication necessary to ensure that the Government and contractor expectations of the previous section are satisfied in an efficient and effective manner. Table D-1 relates to the three portions of the ECP processing cycle. The time (duration such as "Four month before....") cited in Table D-1 are approximate; they are provided as examples only. Appropriate time spans for a given product or commodity type will vary considerably based on the nature and complexity of the product and the program.
Table D-2 outlines a meeting. between the Government and contractor. Suggested attendees, an agenda and a check list are provided to assist in carrying out the meeting.
Checklists are provided in
Table D-3, Checklist A to assist in preparing written request for ECPs,

Table D-4, Checklist B to assist in preparing fully compliant ECPs, and

Table D-5, Checklist C to assist in preparing for a coordination meeting.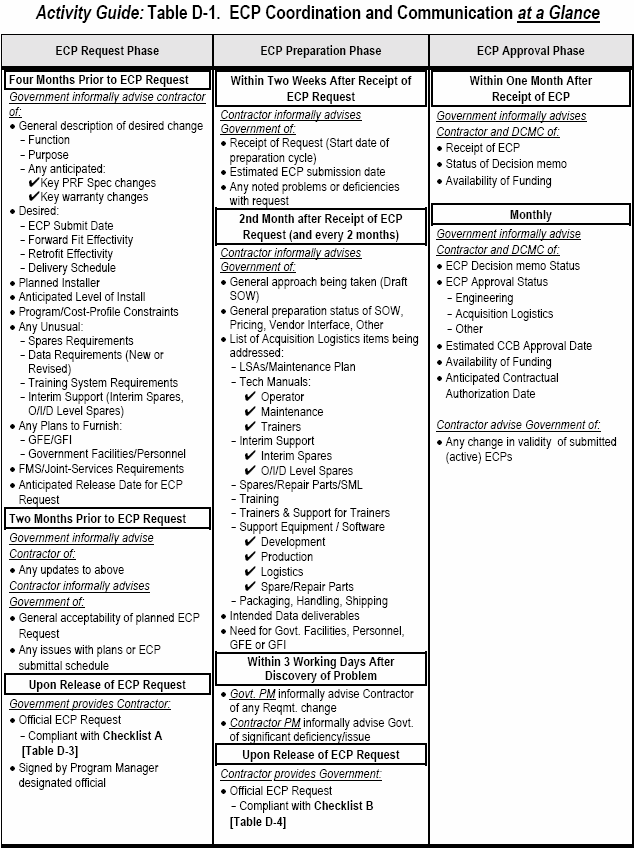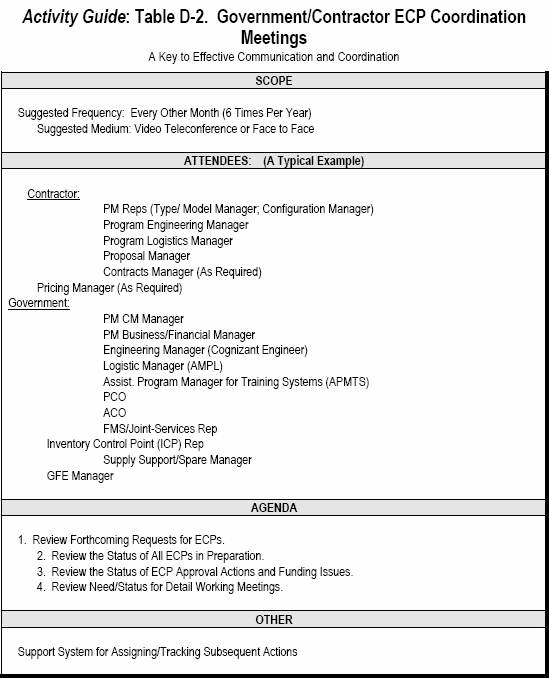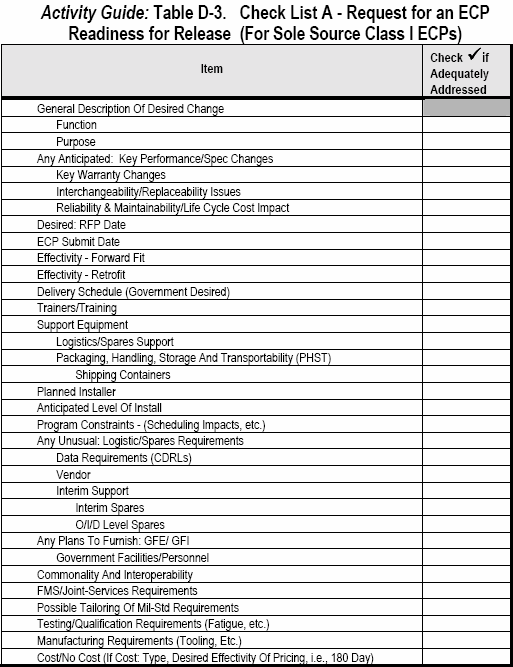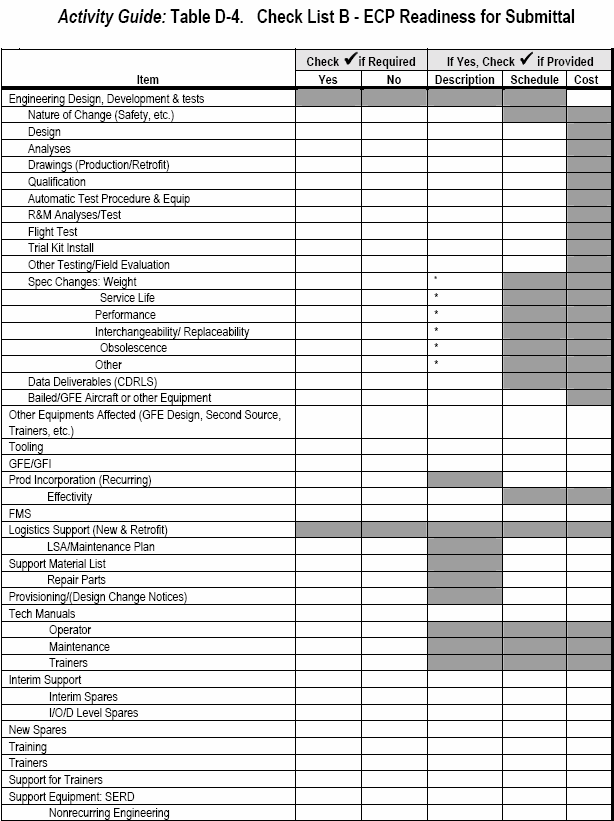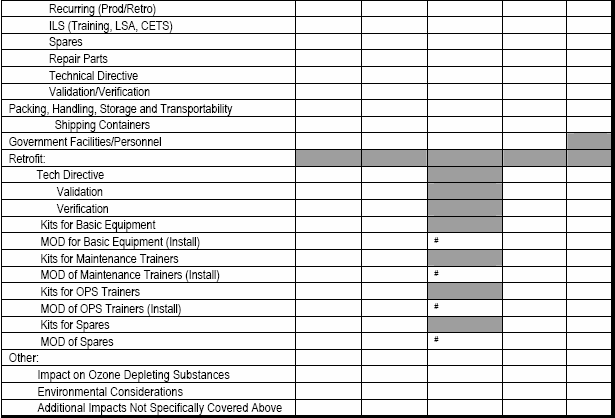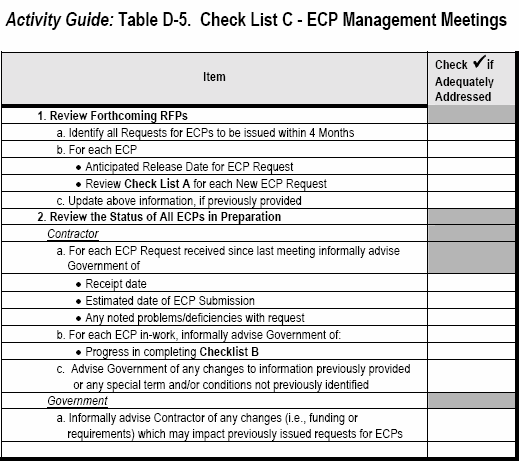 For correct application of this information, see NOTE on Contents page